Looking forward… September
Belfast Tournament
There will be a four-round one-day tournament in Belfast on Saturday September 29th
Galway Meetups
The group is now meeting every Tuesday evening at the Black Gate in Galway City. Kevin intends to keep their facebook page active, starting with a life or death problem from one of the club's recent games.
Weekly Meetings
Galway – Tuesday 20:00 in the Black Gate
Dublin – Wednesday 20:30 in Toners
Online – Thursday 20:00-22:00 on OGS
Stillorgan – Sunday 14:00-18:00 at PingZone, St Benildus College
Looking back… August
EGF AGM
The EGF have posted some updates and the minutes are available. There is some related discussion on L19.
2018 Correspondance Tournament
Just a handful of games left
Tenuki
AlphaGo Monument
I had read about the touchscreen go table in Austria, but missed this installation entirely.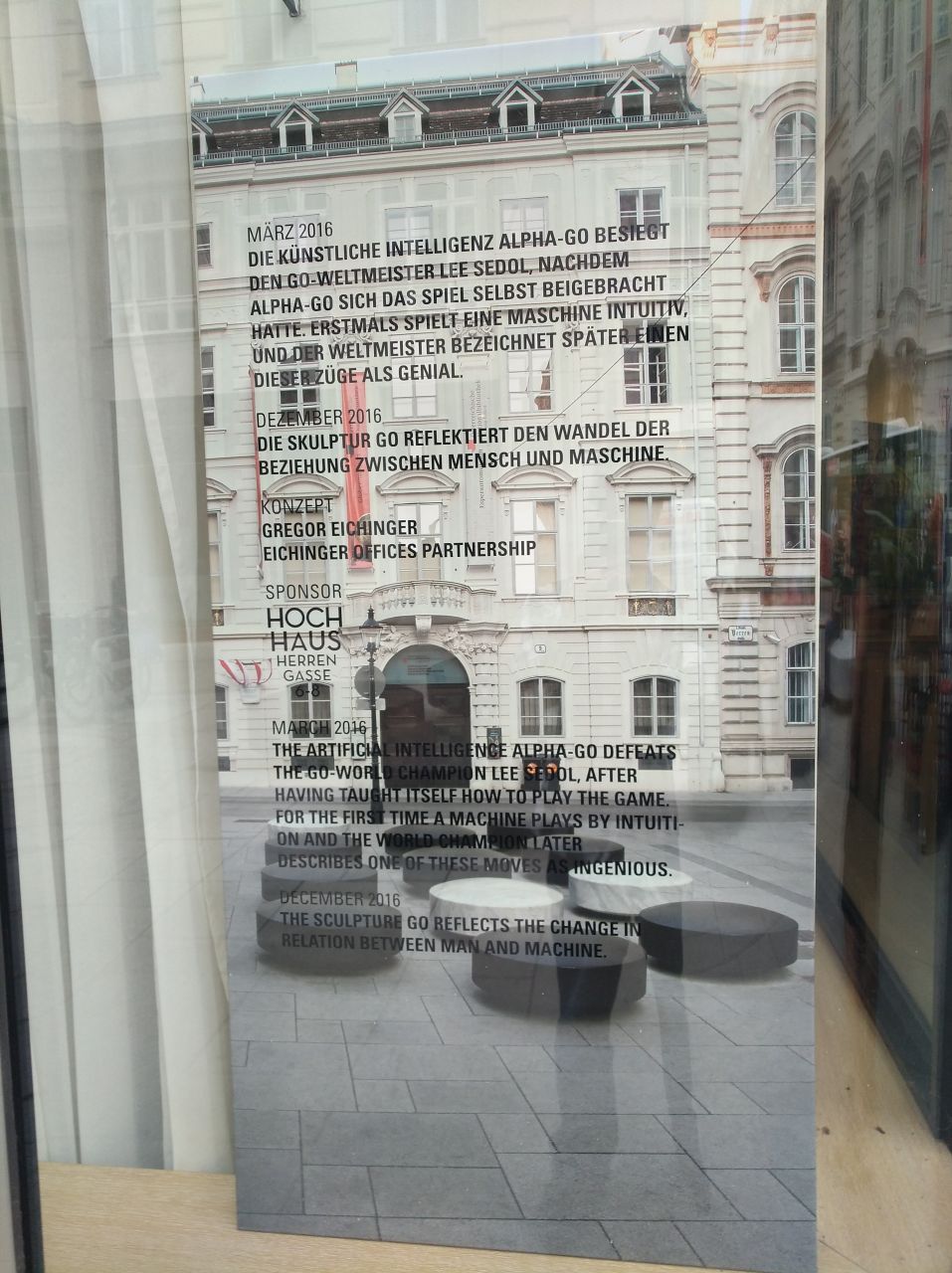 The AlphaGo sculpture in Vienna is the first monument in the world that is dedicated to AI