Looking forward… July
IGA League
Keep tabs on the first season of this new league here
2022 Correspondence Championship
There are just a handful of games left to close in each of Brackets A and B
Further Ahead… September
Korea Prime Minister's Cup
The IGA is seeking a player to represent Ireland at this year's KPMC, which will take place in Gwangju from September 24th-30th. Interested members should contact Eoghan or Niall on the IGA discord server no later than July 9th.
Date Change for the Confucius Cup
Fans of both country music and Go will be relieved to hear that the dates for the Confucius Cup have been pushed back by a week to September 23rd–25th to avoid conflicting with the Garth Brooks concerts.
Weekly Meetings
Dublin – Wednesday 19:30 in Toners
Online – Thursday 20:00 on Discord, with games played primarily in the OGS Ireland Group
Lisburn – Saturday 10:00 at 60-62 Longstone Street as part of Lisburn Chess club. Also Monday 18:30 – check FB or message to confirm!
Looking back… June
IGA Resources
The IGA has added an introductory section to the website for those new to the game. There's also a list of additional benefits for members.
On the continent…
EGF AGM
The IGA is seeking a trusted proxy to attend this during the European Go Congress (22nd July to 7th August) – contact Niall on the IGA discord server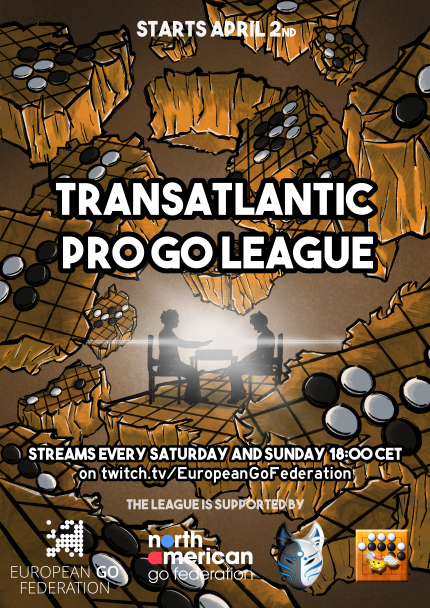 2nd Transatlantic Professional Go League
Current standings can be seen at the foot of this page

European Go Congress 2022
Latest update
Tenuki
Latin American Go Congress 2022
15 national Go associations will join in Buenos Aires this October for the 4th Latin American Go Congress. Registration opens July 1st for this face-to-face event.
Go Magic
The EGF has a short article about Go Magic's official release, along with an offer for club organisers or teachers.