The new year edition
Happy Level 5 all! Plus ça change…
Just a number
This edition marks the 200th post on the bulletin's original home – CorkGo
Looking forward… January
2021 Top 8
A total of 18 contenders this year. The first qualifier round will consist of 6 matches taking place on Wednesday, January 13th at 20:00. Those not eliminated will join a second round the following week. Those who survive both will face the four top finishers from last year in the main Top 8, which begins on the 27th and continues through February.
IGA Membership
Philippe would like to remind people that annual membership fees are now due, and that for the first time it will be possible to pay the annual sub this year using PayPal:
Hey dear Go Players. Bad news for you, you have absolutely no more excuses to NOT pay your membership as Niall has implemented PayPal payment on the website, all modern and all, isn't that cool ?
If you love Irish go and want to help making it grow, please don't forget your membership, it is nearly a gift, as the membership is for now 10€ (yes for the whole year!). Next year we will try to have some of these special events for members only so don't forget to renew or take the membership if you are new to the IGA!
Click on this link and make your move to make sure we have ample budget to organize more of all the fun and exciting go events that you like!
Weekly Meetings
The IGA encourages people to play online while all local meetups are suspended.
Online – Wednesday 20:00 on Discord, with games played on OGS/IGS/KGS
Galway – visit their club on OGS
If you have not already joined the IGA Discord server, you can do so using this link – https://discord.com/invite/4vSnhjd


11th PGETC
After facing Lithuania in Round 2, all 4 games went to Ireland. The third round is scheduled for January 26th. Ireland's opponent is South Africa, who have won all their games so far, putting them just a single board point ahead at the top of the leaderboard.
Looking back… December
Winter Rengo
James & Ruari won the tournament, after an additional 2 tiebreak rounds were required to decide the outcome.
Second Ireland-France Match
The second Grenoble-Ireland on December 7th ended 9-4 to Grenoble
On the continent…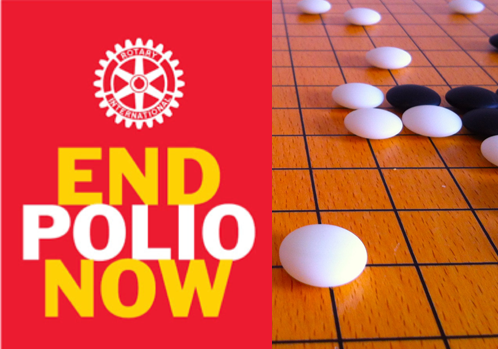 International "End Polio Now" Go Tournament
The EGF has posted an article about a tournament on the 16th from which all participation fees will go entirely to End Polio Now. Registration closes on the 15th.
Euro Pro OGL 3
The European Professional Online Go League Season 3 started on December 5th. One best-of-three match is played each saturday and sunday. More detail is available on the EGF site.
EGF Academy
Founded to train promising European youths, the academy is looking for additional supporters
London MindSports Centre
The BGA announced that it has, in association with the Young Chelsea Bridge Club, purchased the ex-Salvation Army citadel in Ravenscourt Park, to turn it into the London MindSports Centre.
Tenuki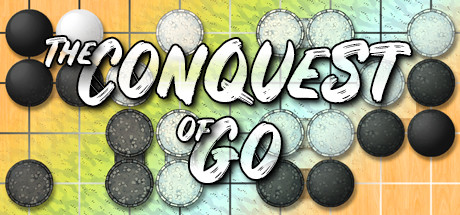 The Conquest of Go
Now available on Steam
In Sente review
Baduk Scholars long reviewed
Dwyrin review

Quantum Go
Playing with entanglement

Live Tournaments Group
A new group for weekly/biweekly live tournaments has been created on OGS