Looking forward… December
2021 Top 8
Entries are now open for the qualifying tournament for next year's National Championship. Deadline: December 15th
Second Ireland-France Match
A sequel to the recent Grenoble-Ireland match will take place on Monday 7th of December. More details on the IGA Discord.
IGA Membership
Philippe would like to remind people that annual membership fees will be due soon:
If you love Irish go and want to help making it grow, please don't forget your membership, it is nearly a gift, as the membership is for now 10€ (yes for the whole year!). Next year we will try to have some of these special events for members only so don't forget to renew or take the membership if you are new to the IGA!
If you have not already joined the IGA Discord server, you can do so using this link – https://discord.com/invite/4vSnhjd
Weekly Meetings
The IGA encourages people to play online while all local meetups are suspended.
Online – Wednesday 20:00 on Discord, with games played on OGS/IGS/KGS
Galway – visit their club on OGS


11th PGETC
After facing Lithuania in Round 2, all 4 games went to Ireland. The third round is scheduled for January 26th. Ireland's opponent is South Africa, who have won all their games so far, putting them just a single board point ahead at the top of the leaderboard.
Looking back… November
Winter Rengo
James has organised a live online rengo tournament on KGS

Franco-Irish Tournament
Philippe posted an article covering the first round of this project.
Take Two
The 2nd 2020 Corona Cup kicked off last month
On the continent…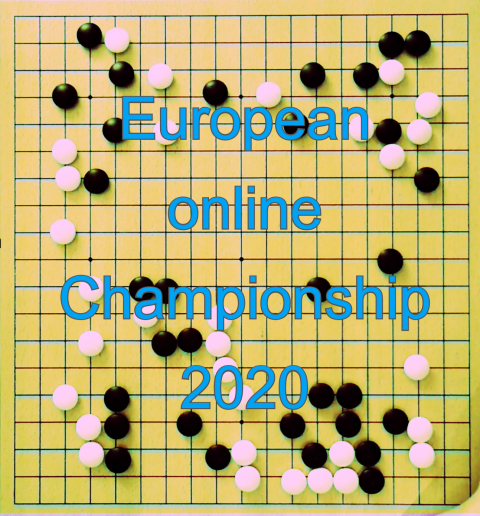 European Championship
The EC 2020 Online was won by Ilya Shikshin. The EGF have posted an interview with Ilya and the IGF have posted an interview with Jean-Yves Papazoglou, EGF Vice-President, discussing organisation of the EC.
Fuseki Teaching Videos
Not quite on the continent, but the London Go Centre's youtube channel has added Fuseki Insights, a series by Mateusz Surma 2P
World Amateur Women's Go Championship
Also from the UK, Alison Bexfield has posted a small writeup on playing in this tournament
EGF Academy
Founded to train promising European youths, the academy is looking for additional supporters
Tenuki

Live Tournaments Group
A new group for weekly/biweekly live tournaments has been created on OGS

Hikaru no Go
A new live-action remake is available on iQIYI

AlphaGo
For those stuck at home and looking for something else to stream, the full AlphaGo movie is available on Deepmind's youtube channel


Murugandi Christmas Sale
Kim's art prints and postcards are discounted on Etsy