COVID-19 Episode II
The restrictions continue…
Physicality is Overrated
All local meetups are on hiatus.
The IGA encourages people to play online.
Galway have set up a club on OGS
Dublin will be meeting in the Irish room on KGS at their normal time (Weds 19:00)
Looking forward… May
Correspondence Championship
21 players across 4 divisions. Keep tabs through the OGS Ireland group
BGA Online Tournament
The BGA is running a members-only online tournament on OGA Friday 8th to Sunday 10th
Further ahead… June
Galway Tournament
Currently scheduled to take place June 13th/14th – details to follow
Weekly Meetings
Belfast – Monday 19:00
Galway – Tuesday 19:30 in Mc Swiggans
Cork – every other Tuesday* 20:30 in St Fin Barre's Cathedral Hall
Dublin – Wednesday 19:00 in Toners the Irish room on KGS
Online – Thursday 20:00-22:00
Stillorgan – Sunday 14:00-18:00 at PingZone, St Benildus College


10th PGETC
No matches in April. Ireland is currently placed second and will face Norway in the final round on the 5th. Retaining second place would mean a chance at promotion by challenging the second-last team in B League (currently the Netherlands).
Looking back… April
2020 Top 8 (Irish Championship)
After a postponement, the 2020 Irish Championship series began on Saturday. Matei started his title defence with a win by resignation over challenger James.
The Corona Cup
Results table here
On the continent…
European Pro Online Go League
Progress can be tracked here
1st China vs Europe Online Go Tournament
Artem has detailed China's win on the EGF site. Of note are the 9 consecutive victories by Yu Suhao 6d.
1st China Junior vs Europe Online Go Match
Another new competition started last month on Tencent Fox Weiqi Server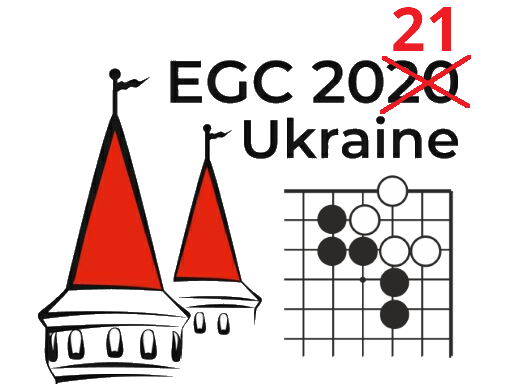 EGC 2020 2021 Update
This has been postponed until 2021. Romania will now host 2022.
Go Retreat at Ask Island
The IGA has received an invitation from Antti Törmänen 1p to a unique Go retreat in Bergen, Norway, this August
polgote promotion
EGF pro Mateusz Surma is running a promotion "Stay at home. Study Go online. Don't spread the virus." This brings the hourly price for individual lessons to under €30
Tenuki
China-US Internet Go Tournament
A brief summary on the AGeJ. Briefer summary: China 11 – USA 1
New York Go Honor Society takes New York Go League international
Entry and play is free and open to any player with a stable rank with any association or credible Go server – AGeJ
Go Club Simulator
Linked without comment
2020 Cross-Server/Federation Rank Survey
2 years since the 2018 survey – time for a redo – kindly share and repost!
Coronavirus Impacts Tournaments
The World Amateur Women's Go Championship, scheduled for early May, has been cancelled due to uncertainty of the Coronavirus.
The 49th Amsterdam International Go Tournament will not now run in May as the Dutch government had forbidden all events until June 1st. It is set to return in 2021.
According to the IGA, the Nihon Ki-in board is holding meetings to discuss whether to cancel or postpone international Go tournaments which are planned to take place in Japan in the coming months.
The WAGC won't be happening in Vladivostok this June – it's now postponed until 2021.