Looking forward… August
IGA League
Keep tabs on the first season of this new league here
Further Ahead… September
Date Change for the Confucius Cup
Fans of both country music and Go will be relieved to hear that the dates for the Confucius Cup have been pushed back by a week to September 23rd–25th to avoid conflicting with the Garth Brooks concerts.
Weekly Meetings
Dublin – Wednesday 19:30 in Toners
Online – Thursday 20:00 on Discord, with games played primarily in the OGS Ireland Group
Lisburn – Saturday 10:00 at 60-62 Longstone Street as part of Lisburn Chess club. Also Monday 18:30 – check FB or message to confirm!
On the continent…
European Go Congress 2023
Due to ongoing events, the Ukrainian Go Federation has decided it will not be able to host the 2023 Congress as planned. The EGF are now looking for "a motivated team which can set up a congress with only 1 year of preparation".

European Go Congress 2022
Results are being posted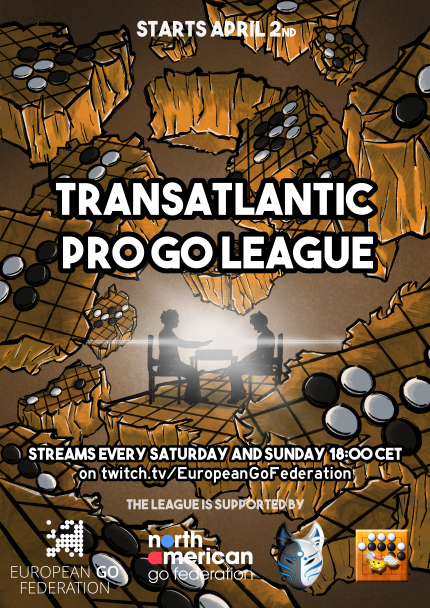 2nd Transatlantic Professional Go League
Won by Ryan Li 3p – more info
Issyk-Kul Cup 2022 international tournament
A report on the first international Go tournament to be held in Kyrgyzstan
EGF AGM
This was scheduled to be held on July 26th. No minutes available yet, but the agenda is here
Tenuki
Where to Learn Go and Have Fun With Other Players
An evergreen list on OGS which includes the IGA league
19×19 for Beginners Series
A 6-part (so far) series being posted on OGS
Introduction: Making sense of Go
Part 1: Sente and Gote
Part 2: Settling your Stones
Part 3: Playing a Balanced Opening
Part 4: Joseki Basics
Part 5: The Stages of the Game
Part 6: Shape – Playing with Blocks in the Sandbox