Interesting times.
Looking forward… March
2022 AGM
The IGA's Annual General Meeting will take place at 20:00 Thursday March 24th. Most members should already have received email notification with details of the agenda. Failing that, check out Discord for more info. (There will presumably also be an announcement on the IGA site in due course.)
2022 Correspondence Championship
Currently underway in the Ireland group on OGS
Further ahead… April
April Rip-Off
In place of the postponed Confucius Cup, the Rip-Off will be held on April 2nd at the Teachers' Club in Dublin.
2022 Ulster Open
This 1-day, 3 round tournament will take place in Lisburn on April 23rd.
British Congress 2022
This will be held Friday 8th – Sunday 10th on Lancaster University Campus
The far future… September
Confucius Cup 2022
This is scheduled for the weekend of 16th-18th September
Weekly Meetings
Dublin – Wednesday 19:30 in Toners
Online – Thursday 20:00 on Discord, with games played primarily in the OGS Ireland Group
Galway – visit their club on OGS
Lisburn – Saturday 10:00 at 60-62 Longstone Street as part of Lisburn Chess club
Kindly note that the Dublin and Online meeting nights have moved!


12th PGETC
Ireland finished 3 – 1 against Denmark in the fourth round.
Ireland will face Belgium in the fifth round on the 22nd.
Looking back… February
Top 8
John Courtney is this year's Irish Champion. The IGA details the gory saga:
New Bloods Best in Top 8
First Blood to John
He's Only Gone and Bloody Won It
On the continent…
EGF EGM
The Ukrainian Go Federation has called for an emergency meeting to vote, without discussion, on the expulsion of the Russian Go Federation. The BGA already released an open letter along somewhat similar lines, backed by Lithuania and Iceland. Cyprus and Serbia instead ask to focus on helping Ukraine as the EGF, by its constitution, is not political. The IGA's current stance is also that the focus should be on assisting Ukraine, in addition to not holding any events in Russia or which involve Russian government support/funding.
2nd Transatlantic Professional Go League
This started over the weekend.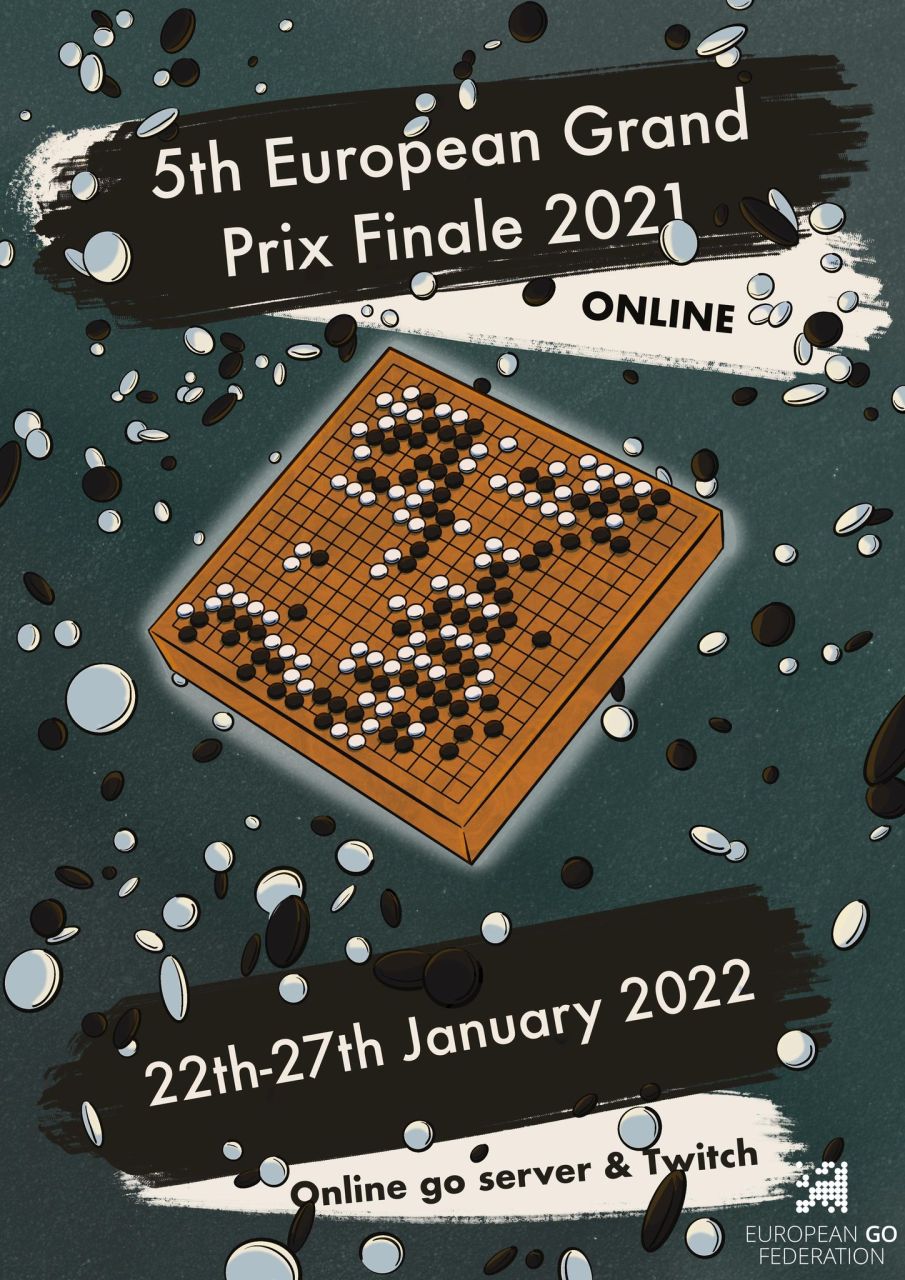 Grand Prix 2021
While Ilya's win was mentioned last month, the EGJ has made available a more in-depth article about the Grand Prix plus a (very) brief interview.
2022 TIGGRE-Ellie Cup
Writeup by Loïc Lefebvre
2nd Fudan
Article by Stanis?aw Frejlak

European Go Congress 2022
web site for this year's EGC
(Some unofficial discussion has started surrounding EGC 2023 in Ukraine)
Tenuki

OGS Removes Fees for Ukranian-based Players
OGS will not charge any user with a Ukrainian address for the immediate future.
Osaka Go Camp Online
The AGeJ has a short piece on the International Osaka Go School
IGA Resources
Join the IGA Discord server – https://discord.com/invite/4vSnhjd – or follow along on Twitch, YouTube, or Instagram